General News
Top Story
Government allegedly directs Metro TV to sack Bridget Otoo because she's affiliated with the NDC
A day after hiring the former TV3 presenter, it has been alleged that the government has directed owners of Metro TV to sack Bridget Otoo since she is affiliated with the NDC.
Bridget OPtoo was unveiled yesterday as a new member of Metro TV and was to host the station's flagship news bulletin program "News Night" between 7 pm and 8 pm.
However, Bridget Otoo failed to appear on the set to host the news today. This has given many reasons to believe or feel that Bridget Otoo is on the way of been axed from the station just a day after joining.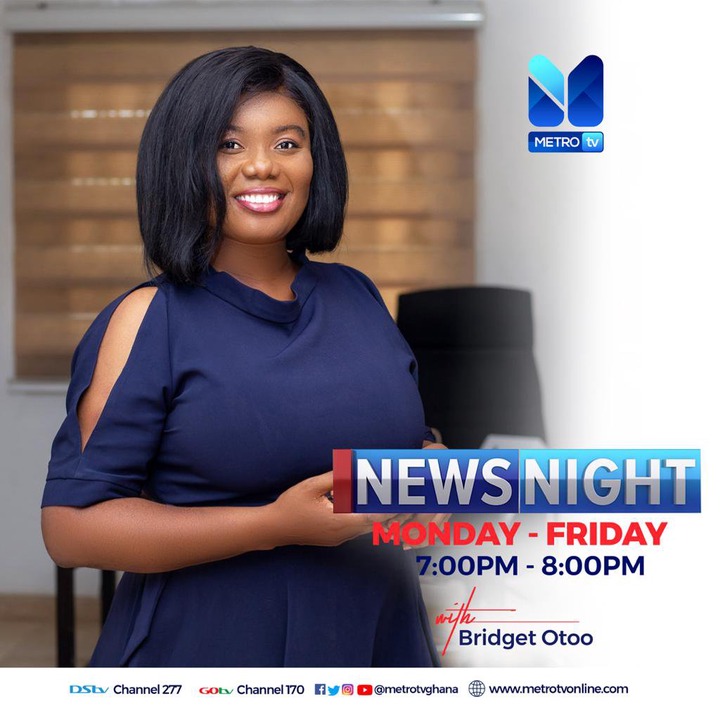 This allegation is being filed by some members of the NDC on social media. One Annan Perry Arhin, a member of NDC's Communications team has posted that President Akufo-Addo, acting as government, has directed Metro TV to sack Bridget Otoo.
He wrote: Are you wondering why Bridget Otoo didn't show up on #NewsNight at 7 pm, Akufo Addo/Bawumia/Npp government have instructed the owners of metro tv to sack her with immediate effect because she bashes them and is a supporter of John Mahama.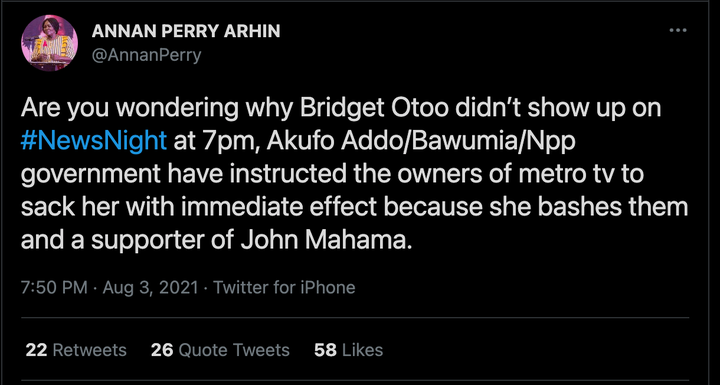 Other posts from other NDC members corroborating the allegation below: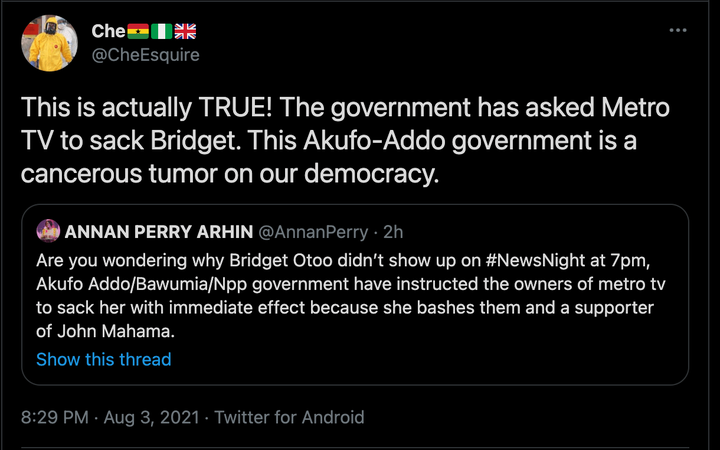 Source: Gh base.com