The former HIV/AIDS ambassador for Ghana, Joyce Dzidzor has once again thrilled her social media fans with her latest activities.
In a viral video spotted on social media, she was seen heavily shaking her huge 'melons' whiles she winds her waist to the camera.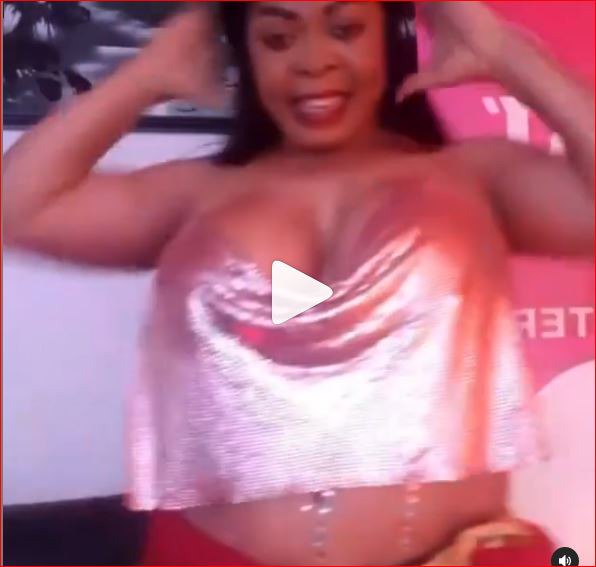 Checking the video very well, Joyce was wearing a lady's top without any brassier. The dress was in such a way that it exposes her stomach and raw breast. She was playing a popular Ghanaian local high life music in the background as she shakes her goodies to entertain her fans.
She herself recently confessed on social media that she has been diagnosed with bipolar disorder and that is the cause of her hyper mood from time to time.
But some Ghanaians after coming across this video said that her situation seems not to get any better. It appears she always comes on social media to expose her private parts to the world.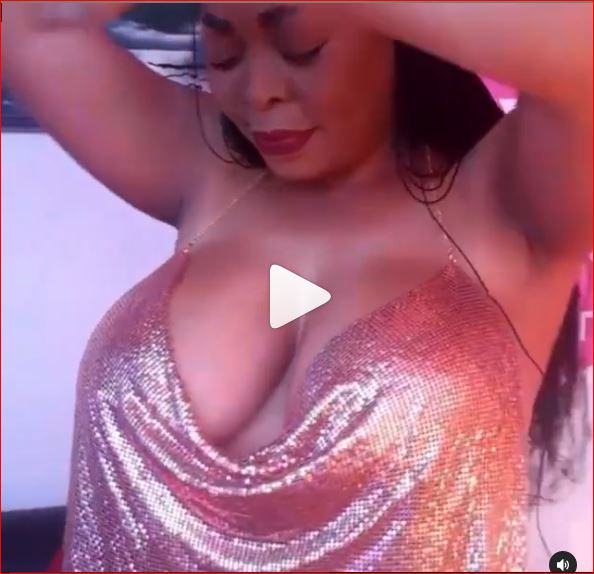 Others said that they like it when she shakes her huge 'melons' on social media. It is soo huge and fresh, and they wish they have such a breast to sleep by it every day.
Others said that the family should get closer and advised her because they really care about her and her well-being.
You can also watch the video through the link below: