General News
JUST IN : Man lynched for stealing 'DVD' at Kasoa Liberia Camp
Residents of Kasoa Liberia Camp has bestowed onto Ali, beating he has never witnessed in his life before. Ali who is an unemployed man is a man who has refused to work and make a living through petty deals. He was given land to caretaker for at Liberia Camp, but he ended up selling parts of the land in 2016. Dzifa who is a contractor could not develop his land in time because of his job nature.
Because of land guards, he gave the lands to Ali to take care of the land while the masons and other workers came to the land only on weekends to work. Ali who was to take care of the lands which was been constructed, sold three 60 by 60 sessions of the land as half plots to three different people for being the owner of the land.
Dzifa when he found out, sacked Ali from his lands and took back ownership of his lands without giving anything to the scammed victims. Ali was arrested in 2016 for what he did and was sentenced to three years in prison for had labour. He was released in March 2020, and many thought he had changed from his old ways when he visited jail for duping the three people who bought Dzifa's lands from him.
Ali after he was released from jail kept a low profile which people never suspected but indeed, he was stealing from the people to survive. He didn't look for any job to do and went back stealing petty things to feed on. From April 2020, residents started complaining of their missing items, and never did any of them point fingers at Ali.
No matter what you place in front of your house, or your room, if Ali sees it, it will be gone the next day. He has been doing so but nobody thought it was him because of the prisons he had been to. Obeng who is a carpenter had bought a ceiling fan and a wardrobe, and he wanted someone to help him carry the goods to his room from the roadside. Ali volunteered to help him carry the things on Monday morning to his room, not knowing Ali wanted to gain access to the room and spy the properties in Obeng's room.
Obeng was grateful for Ali helping him out when he waited for him to fix the ceiling fans and the wardrobe before leaving the room. Ali had taken notes of all the items in the room and knew where to pass into the room. Obeng was out on Tuesday for a job at Winneba, and called his brother to go sleep over his apartment. The brother was there on the late night of Tuesday when he heard small activities going on behind the wooden windows of Obeng's room. He kept it until he got scared and shouted at the top of his voice. He could hear footsteps running and that made him realise the room has been targeted for robbery.
Obeng when the brother told him of what he had witnessed on a Tuesday night, became conscious of his activities and never did he left anything out of place. Obeng was home this afternoon, after a tedious early morning carpentry works when he heard taps on his windows. Just as the brother has made him aware of what happened on a Tuesday night. He was ready to face the thief and went for his saw blade, and kept it with him peacefully, and waited for the thief to enter the room.
Obeng was surprised when he saw it was Ali who had crawled from the wooden locked windows into the room. He hide study at the back of his wardrobe and watched Ali carry his television and DVD set back to the windows. Ali carefully took the television and the DVD through the same wooden windows he came through with and was about to get out of the room using the same route when Obeng grabbed him by the legs. Obeng gave him three slaps from the back which caused the attention of others in the community, and before Obeng could shout, many have already surrounded his windows. Ali was given beatings from all angles when the resident heard what he had done but was spared of his life, when some intervened for him to be pardoned since he had been to prison not long ago. Ali might have head fractures because of the beatings he received this afternoon, as blood came from his head with few cuts.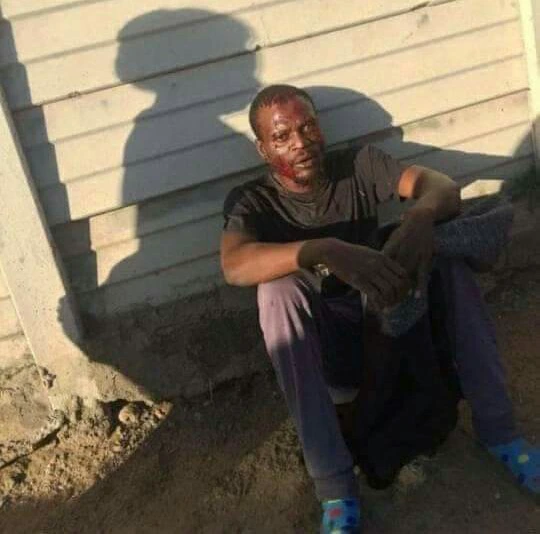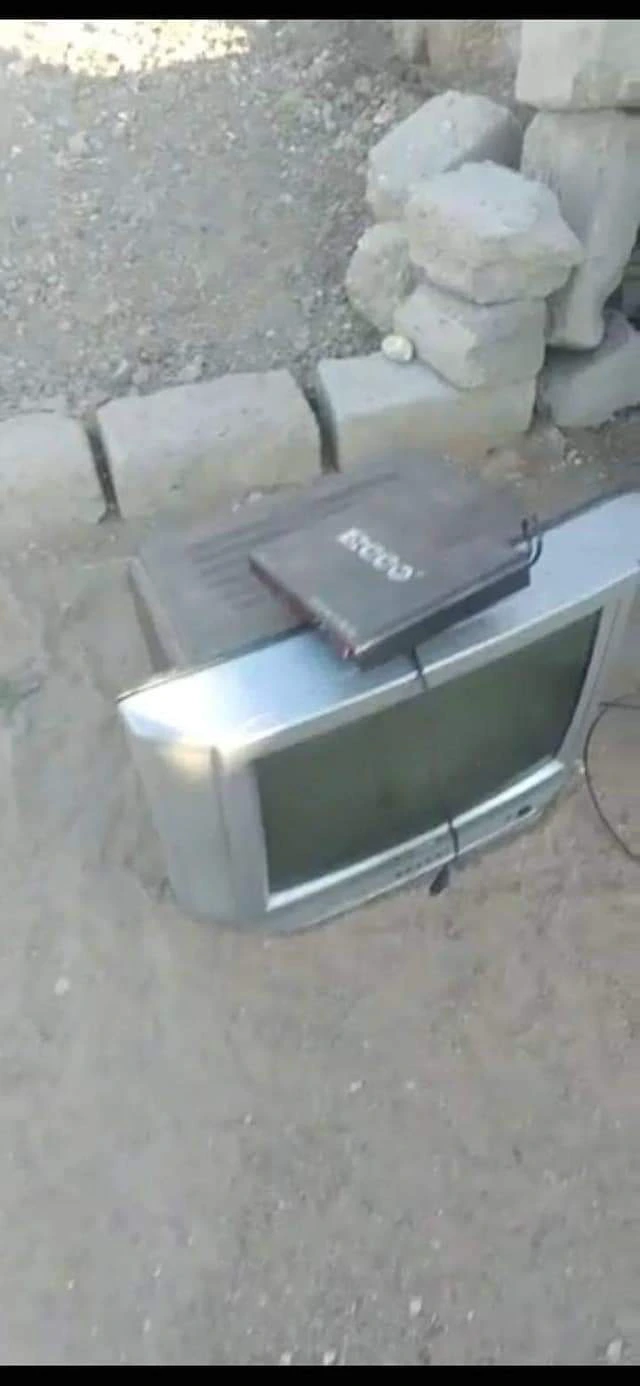 Send us your articles for publication via whatsapp +233545900000