General News
JUST IN : Nana Hoahi Exposes Justice Kwaku Annan Of Net 2 TV Big Time
Popular social media influencer who is widely known as Nana Hoahi has finally expose Justice Kwaku Annan over the bogos work he is doing secretly. In a live Facebook video, Nana Hoahi disclosed that he has been finally vindicated base on the audio that was released by Justice Kwaku Annan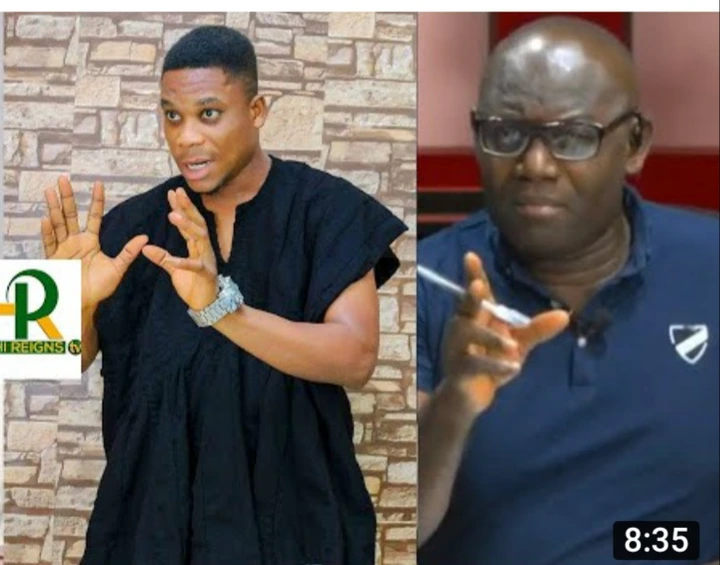 to address Rev Obofour's caution he send to him. According to Nana Hoahi, he has videos of Justice Kwaku Annan engaging himself in some corrupt activities with Rev Obofour which made him excluded Rev Obofour from the men of God who had to be expose last year.
He added that Justice Kwaku Annan took some huge amount of money from Rev Obofour just to cover him up over a murder case that he investigated at Eli Elibo in the western region. I have all the video of Kwaku Annan taking the amount of money from Rev Obofour.
Since Justice Kwaku Annan was afraid of him (Nana Hoahi), Kwaku Annan went to a village in the western region for juju just to protect himself from any form of attack. I have the recording of when Justice Kwaku Annan was going for the juju. If Kwaku Annan dares me I will bring out all the videos and expose him big time. Kindly leave your comments, share and follow us for more updates. Thank you.
Click on the link below and watch the video.
Opera News