General News
Kasoa: Uber Driver Murdered and dumped in a river – Read more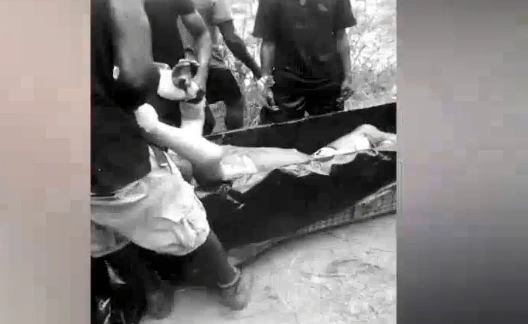 Another sad news confirmed by angel FM afternoon news, uber driver killed and dumped in a river at Kasoa. The murder and robbery cases keep on increasing every blessed day. This has left fear and panic in the heart of Ghanaians and citizens at Kasoa.
According to the information, these armed robbers always come like normal civilians without any weapon and they look very gentle but in their mind is full of darkness and evil.
They normally charter the drivers to places you wouldn't get any help, then they will point a gun at you. If you are lucky they will leave you at the place but mostly they killed some of the drivers and go away with the car.
This incident was reported by some farmers who went to the riverside to pump some of the water to their farms. They came home to report the incident and called the police. According to the report, the case is with Kasoa divisional police office for further investigation.
They are sending information across if your friend, brother, husband, uncle, father went to work and he hasn't returned kindly report to Kasoa police office.
Send us your articles for publication via whatsapp +233545900000