General News
PHOTOS | Angry Mob Beat Armed Robber To Death After Failed Robbery Attack
Traders, passersby, and residents of Awutu Bereku were stupefied by the horrible action of a highly incensed mob who took to beating a suspected thief to pulp until he was pronounced dead. The tragic development which happened in full public glare is reported to have taken place in Awutu Bereku a prominent town in the Awutu Senya West Municipality. The deceased is suspected to have attempted to snatch a motorbike from an okada rider when he met his untimely death in the most unfortunate fashion.
Throwing more light on the development, an eyewitness explained that the suspected robber had hired the services of an okada rider (commercial motor rider) to convey him to his destination. According to the eyewitness, the suspected robber further instructed the commercial motor rider to take an unusual route known to be a deserted part of Awutu Bereku township.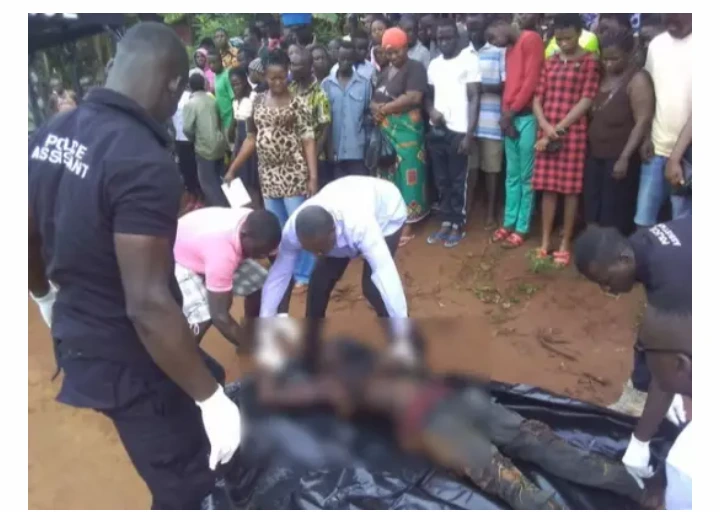 After reaching a secluded part of the town, the robber pulled out a knife and pressed it against the neck of the rider threatening to kill him instantly if he refused to comply or made a wrong turn. Not wanting to lose his life or get badly injured, the rider alighted from the bike and handed it over to the armed robber, and watched helplessly while he fled with it.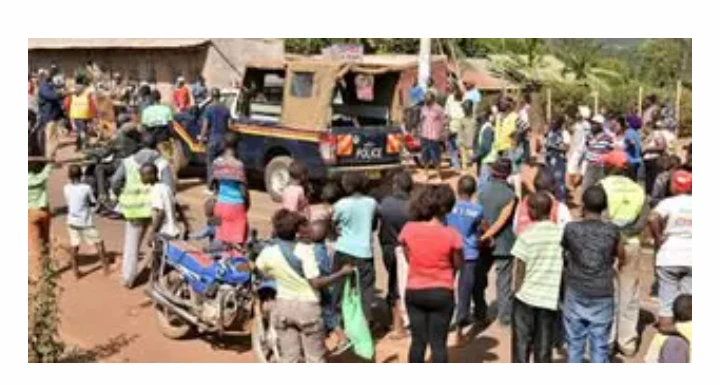 Shortly afterward, when he had recovered from the shock he raised an alarm and called for help from fellow okada riders, who immediately came to his assistance. They gave the criminal a hot chase and caught up with him a very short time. He was apprehended and arrested immediately and given the beating of his life. Unfortunately for him, the severity and gravity of the beating cost him his life.
a video making rounds on several social media platforms, the armed robber is seeing begging for his life while the angry mob beat him black and blue, while others threw objects at him. His legs were subsequently tied with a rope and dragged around until he fell unconscious. All efforts made at identifying him have proved futile.