General News
SAD NEWS : Prophet Nigel Gaisie Encounters Accident While Traveling To Volta Region | PHOTOS
The leader and founder of Prophetic Hill Chapel International, Prophet Nigel Gaisie has met a gory accident while traveling through the Volta Enclave of Ghana.
The accident involved a taxi with people which according to prophet Nigel Gaisie, caused by poor road nature of the environment.
According to prophet Nigel Gaisie, the driver was trying to dorge a pothole which he lost control of the wheel and diverted into the bush. Nigel Gaisie and his team helped the victim of the accident and called on government to attend to them and repair their roads.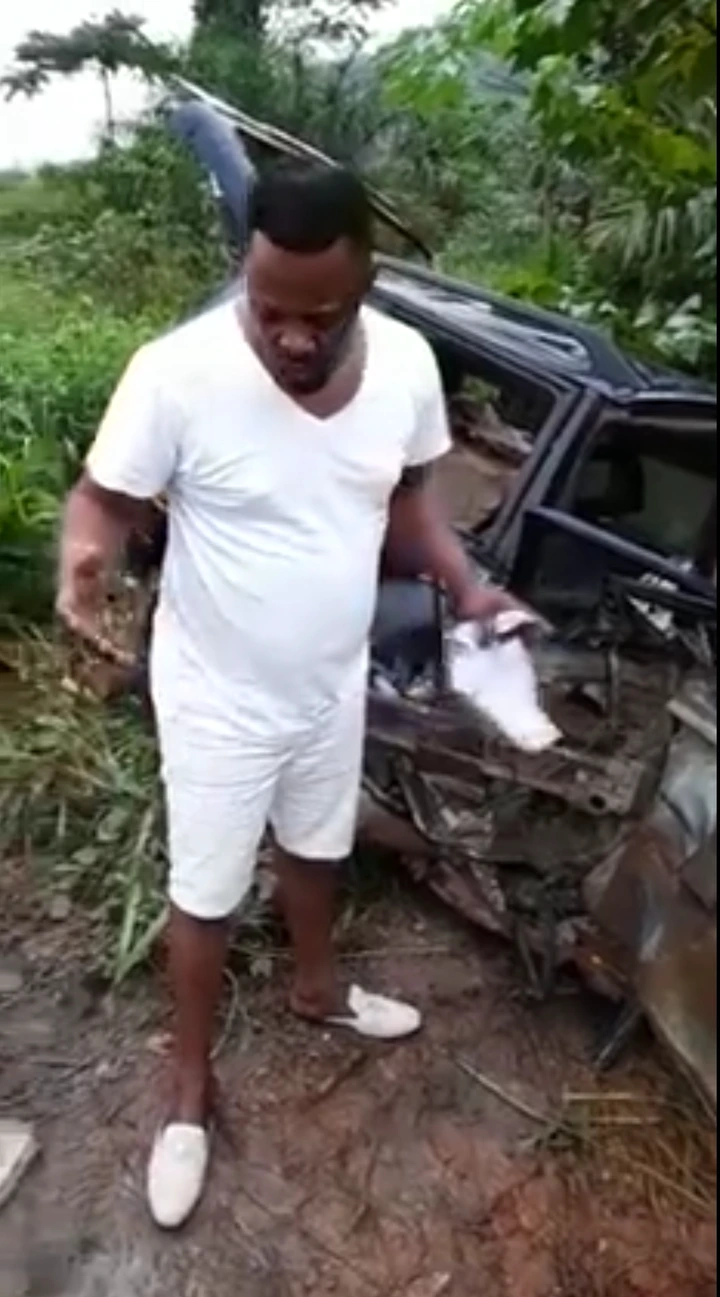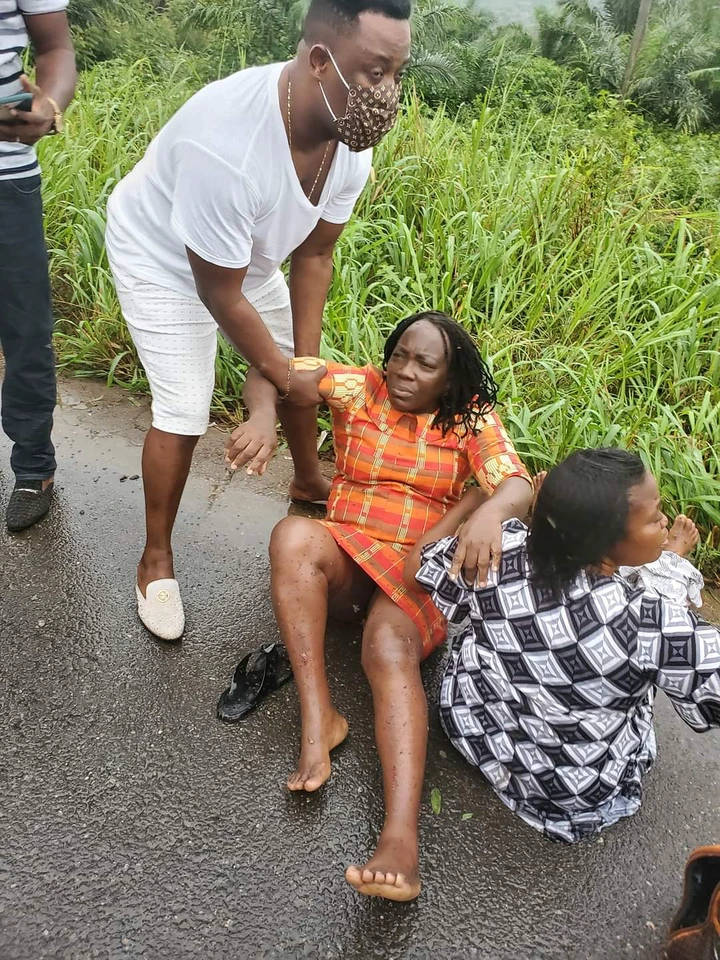 He said he stand as a Ghanaian and call for the government to equally be fair to the Volta Enclaves of Ghana inclusive Oti Region and its topographical areas and provide them with good roads and other basic amenities.
"Alas, I strongly hold as a Ghanaian like any other that successive governments have not been fair to the Volta Enclaves of Ghana inclusive Oti Region and its topographical areas. Volta Region needs an Airport, good roads, and portable water NOW than EVER Northern Enclaves has airport, the Western, Central has Ashanti has Airport, why not Volta???Driving for close to ten hours to Oti, Dambai with its terrible roads especially Peki is just crazy"