Entertainment News
Wanluv Kubolor Finally Reacts To Counsellor Lutterodt's Call On The Police To Arrest Him (Screenshot)
Controversial and woke Ghanaian folklore music performer Wanlov has finally replied to Counsellor Lutterodt's call on the Ghana Police Service for openly endorsing LGBTQ in the country which is an abomination in the 1992 constitution of the republic.
Just some few hours ago, Counsellor Lutterodt entreated officers of the Ghana Policer service to arrest both said Wanlov and Pappy Kojo for busing their influence to support LGBTQ whiles also arguing that their certification might influence a lot of innocent youth to indulge in such a disgusting act.
Well, Kublor has given has confidently given his house address to Ghana Police Service to make his arrest easy.
He took to the comments section of a post made by UTV on IG to savagely reply to the Counsellor for his needles and pointless ranst.
Take a look at the screenshot below to know more…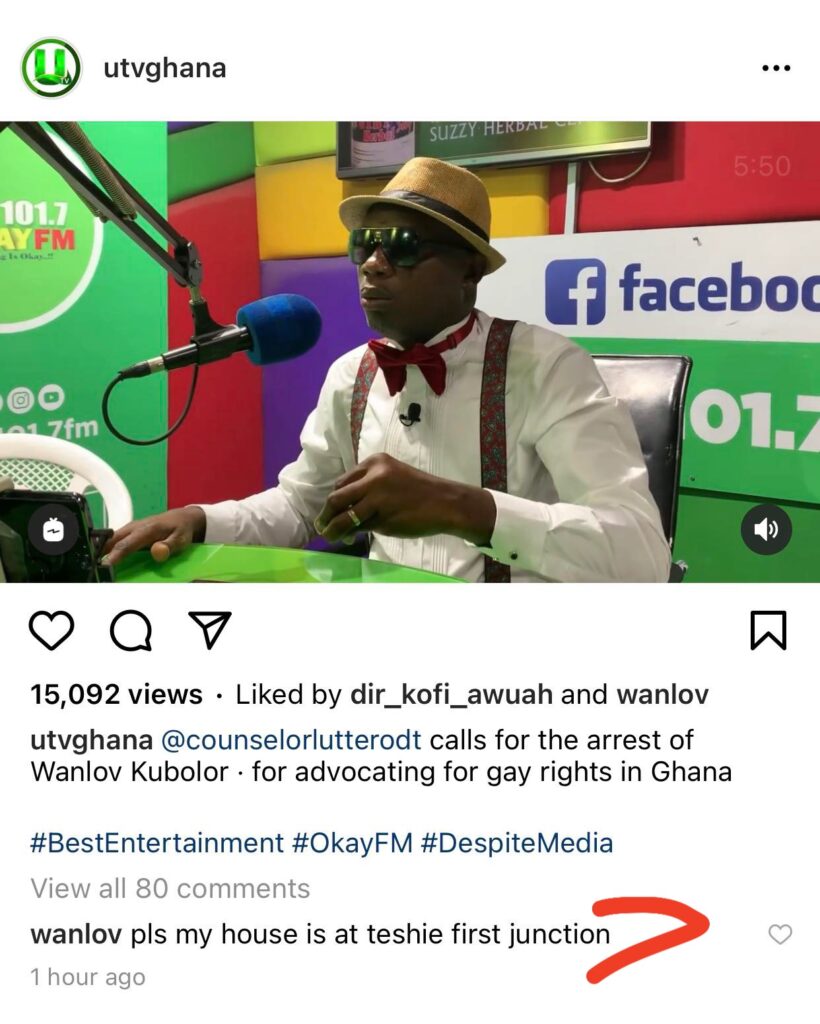 Source: Gossips24.com