General News
Top Story
5 people hospitalized after pedestrian bridge collapses onto Washington DC highway (photos).
Five people have been hospitalized with non-life-threatening injuries after a pedestrian bridge that was in "poor condition" collapsed onto a busy Washington, D.C., highway.
The incident occurred before noon on Wednesday, June 23,  on DC-295 near Polk Street
The collapse was caused by a collision, D.C. Deputy Mayor for Public Safety Chris Geldart said during a press briefing Wednesday afternoon.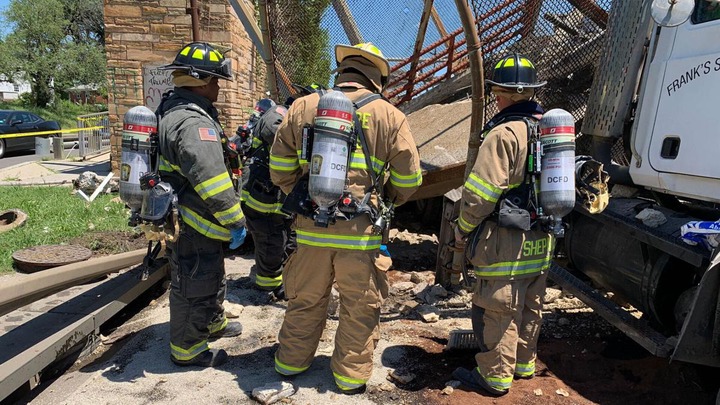 Send us your articles for publication via whatsapp +233545900000