Dr. Jebir Kebir Moussa, a Founder member and a Researcher has urged all beneficiaries of free Senior High School (SHS) policy who will be going to the polls for the first time to vote massively for President Nana Addo and all NPP Parliamentary Candidates in December 7th elections.
Speaking to a section of youth in the Asutifi South Constituency in the Ahafo Region, Dr. Moussa said dreams has been answered by President Nana Addo led administration by the excellent implementation of free SHS therefore a vote for his second coming will help safeguard the free SHS policy to enable their younger brothers and sisters to continuously enjoy the policy.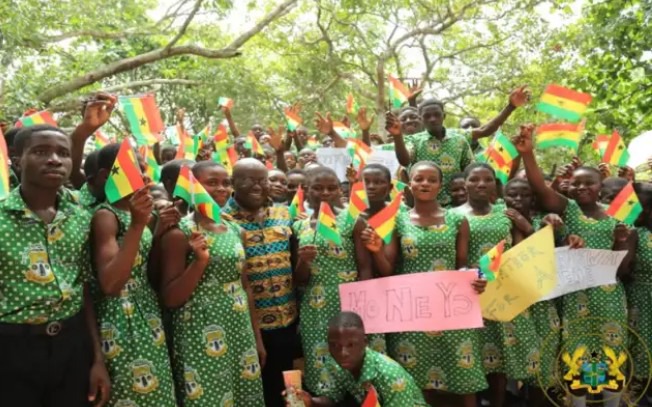 Dr. Kebir again said comparative educational analysis of both the previous and the sitting government have clearly seen the vast difference in terms of education and other sustainable developments. Adding that Ghana will continue to be blessed with a promising President with incredible philosophies and ideas.
In another development, Dr. Jebir Kebir Moussa has also donated two tricycles, motorcycles, party paraphernalia including branded T-shirt and flyers, trophies and an undisclosed amount of money to Ahafo Ano South West and Drobonso constituency to commemorate people to voting center.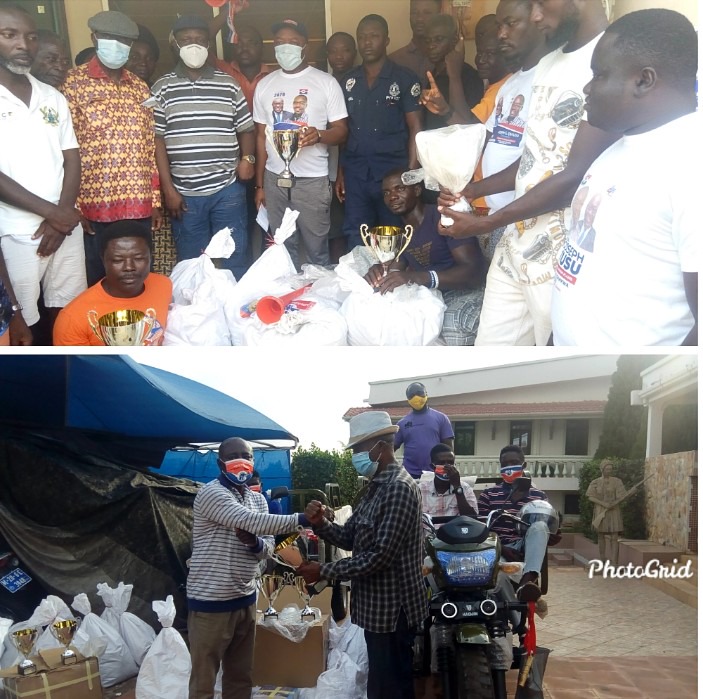 Dr. Jebir Kebir Moussa referring to President Nana Akufo Addo as Winston Churchill of Ghana because of the numerous measures put in place in the defeat of the Covid-19 War together with Dr. Bawumia and Hon. Ken Ofori Atta, the Finance Minister will ensure positive development in the country effective January 7th, 2021.
He made a called on cocoa farmers in Ahafo region not to forget the assistance given to them by President Akufo Addo administration and vote massively for Nana Addo and all NPP Parliamentary Candidates in Ahafo region.
Dr. Jebir Kebir Moussa made a passionate appeals to Ghanaians to give President Akufo-Addo another term to continue the good works for the benefit of all.