General News
Top Story
Ghanaians Descend Heavily On President Nana Addo After He Posted This On His Offial Twitter Page.
Welcome back to my page once again dear readers. Before you start reading, kindly follow me if you have not by simply tapping on the follow button right up here to receive notifications on all new stuffs I update you with.
Covid-19 has been a global threat as it has claimed a lot of lives. The world health organisation has put in place measures to curb the situation by the introduction of a vaccine. This vaccine (AstraZeneca) is believed to reduce the chances of one contracting the virus but does not entitle total protection to the individual.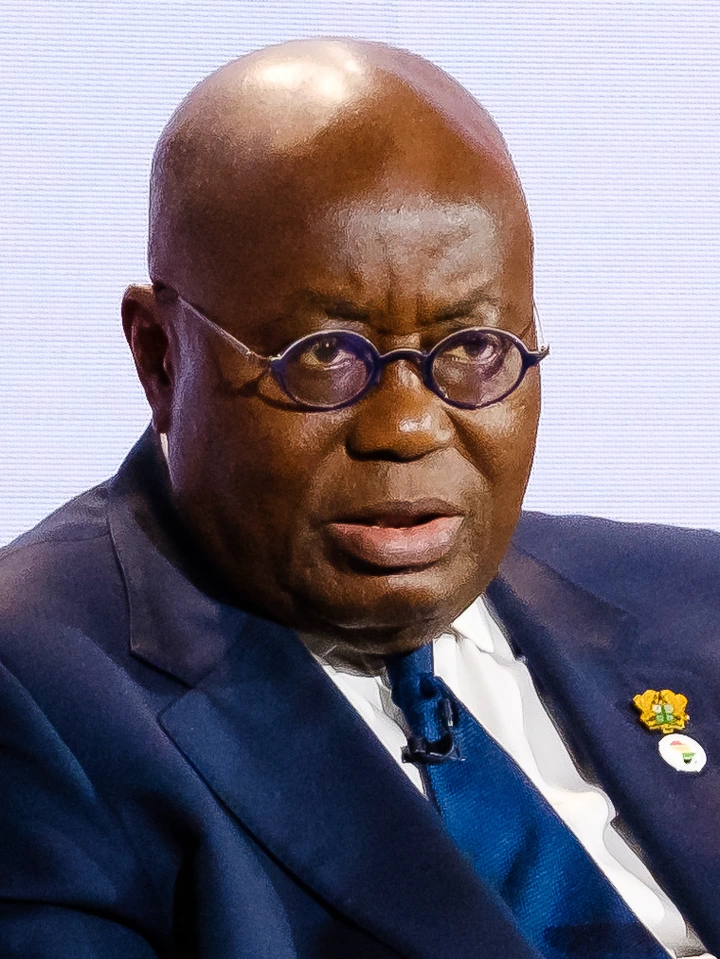 Many Ghanaians are refusing to take the vaccine due to many mysteries and revelations they have heard about the vaccine.
Many are concerned with the composition of the vaccine which is unknown to many people. The government has implemented a mandatory vaccination program for which each and everyone needs to enrol on.
Sanctions has also been put in place to deal with citizens failing to take the vaccine which is said to take effect early next year.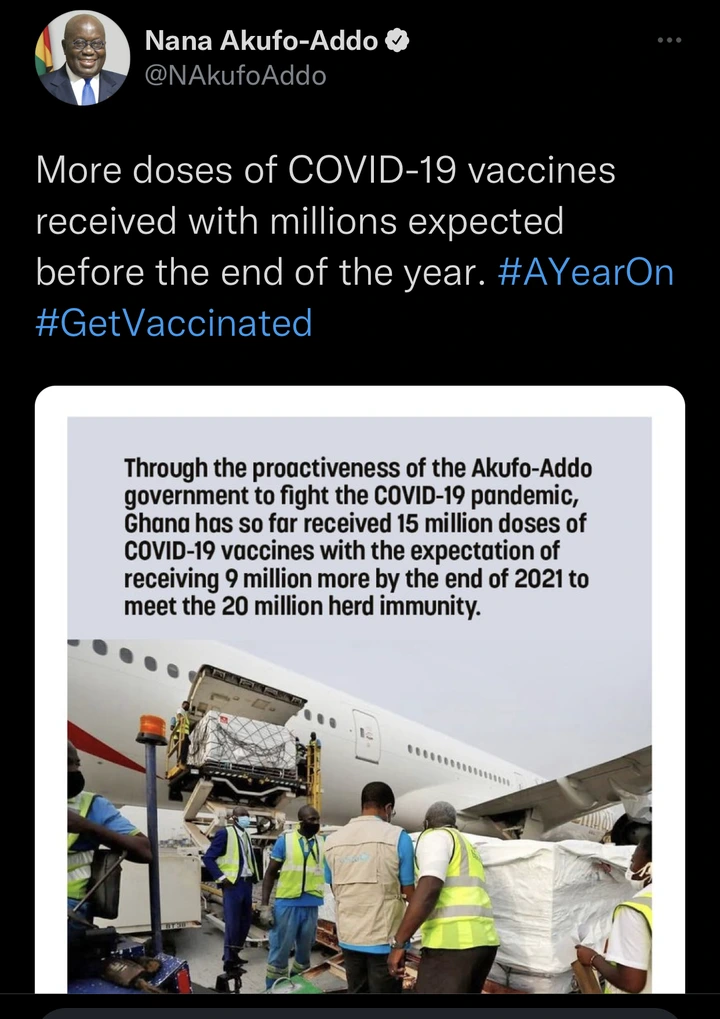 Not long ago, the president of the nation, Nana Addo Dankwa Akuffo Addo shared on his official Twitter page the progress made by Ghana in relation with vaccination.
He stated that, Ghana has received about 15 million vaccines so far with the expectation of receiving 9 million by the close of the year.
This post of his has raised a lot of concerns as many Ghanaians showed their dissatisfaction to the initiative taken by government in relation with the mandatory vaccination.
See the reactions of some netizens below: