This world is gradually coming to an end. Children of nowadays now start learning evil from childhood and their parents don't spend quality time they are supposed to spend with their children and teach them the basic things in life.
Where on earth did these kids learn this nonsense from, is it from movies or they saw their parents doing that or someone taught them But the fact still remains that they didn't start this on their own they must have learned it from someone or somewhere.
There are pictures making around online showing two small kids aged 2 to 3 years doing what adults or married people do.
See the photos below: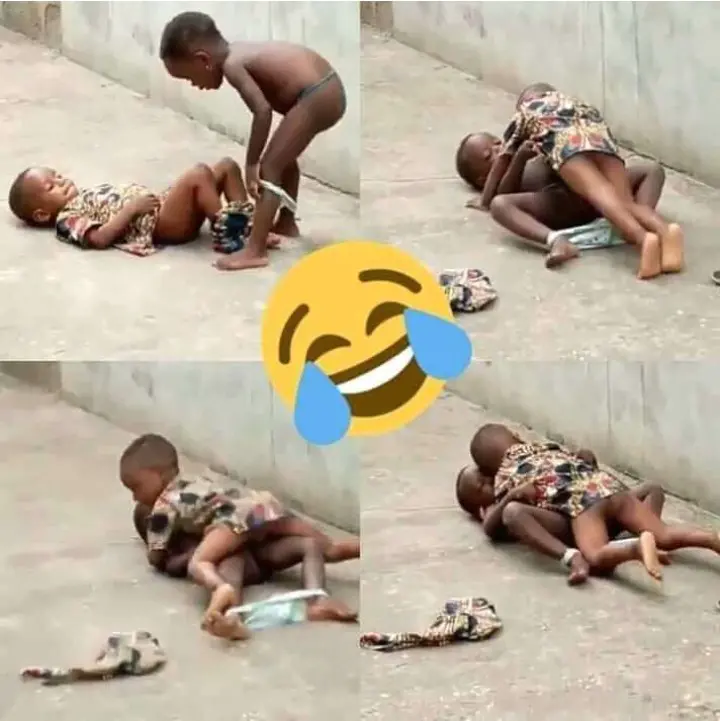 And to the person who snapped this little kids that don't even no what they are doing and put laughing emoji.. God have mercy on you.