Politics
National Executives Of NPP To Use These Approach Across The Country To Break The '8' In 2024
The National Executives of of the ruling New Patriotic Party (NPP) are doing serious underground work to break the 8 term deadlock. Since Ghana's Fourth Republic, neither the National Democratic Congress (NDC) and the New Patriotic Party (NPP) has not been able to won the Presidential seat on three consecutive term. The NDC led by Ex President Jerry John Rawlings became the first to grab the Presidential seat in 1992 and 1996.
But the successor, Ex President John Evans Fiifi Atta Mills could not continue the Presidency for the NDC as Ex President John Agyekum Kufuor snatched the seat and ruled for 2 consecutive term, from 2000 to 2008. Late President John Mills and Ex President John Dramani Mahama only enjoyed one term in office. President Nana Addo Dankwa Akufo-Addo is already in his second term and the National Executives want to break the deadlock of the eight years ruling.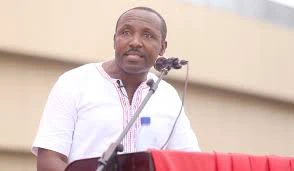 The National Youth Organizer of the NPP, Henry Nana Boakye has revealed that, from today, 19th March 2021, their executives will commence a working tour of the Regions and Constituencies across the country, starting from the Greater Accra Region.
The purpose of this all important exercise is to engage the party structures as the party seeks to re-energise, restructure and reposition itself to support the NPP government to deliver on its promises in our quest to break the 8. From Greater Accra, the National Executives will proceed to the Ashanti Region, Ahafo Region, Bono Region and Bono East Regions in the Phase 1 of the exercise.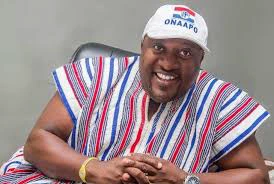 Tour to the rest of the Region will be conducted later to ensure that they gather the necessary needs, grievances and expectations of the people. The National Executives of the party believes that if these exercise is successful done and the grassroots mended, the National Democratic Congress (NDC) will receive another shocking results in 2024.
According to some Political Analyst, breaking the 8 will be difficult for the NPP in 2024 because Ex President John Dramani Mahama already had over 6,000,000 Ghanaians confident in him even after Free SHS, One District One Factory, One Constituency One Million Ghana Cedis among other huge promises of this current government.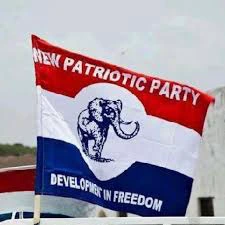 Do you think the NPP can break the 8? Who should be their leader in other to break the 8? Share your thought.
Source: Nana B's Official Facebook Page