General News
[Sarcasm] Have you seen the new "hw3 fom" 50 Ghana Cedis Note trending on social media? (WATCH)
[Sarcasm] Have you seen the new "hw3 fom" 50 Ghana Cedis Note trending on social media?.
Ghanaians have been served with another hilarious funny picture which is trending on the social media today.
The picture below is a funny picture of the 50 Ghana Cedis Note which is used by Ghanaians.
In this funny currency, it entails images of famous influencers such as Zion Felix, Jonas, Angel FM's Captain Smart, Teacher Kwadwo.
The funny note has a description of current jagoons used by Social Media influencer, Jonas. Such slogans detail "Glass Nkoaa", "hw3 fom".
Take a closer look at the picture below and share your opinion about it.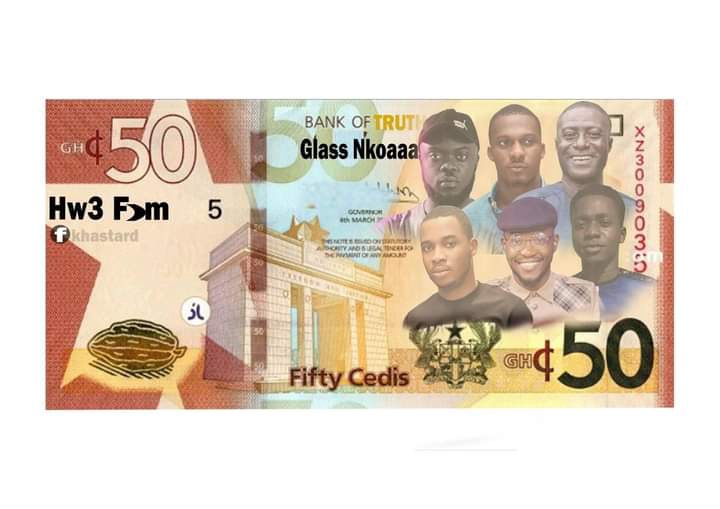 The picture actually communicate a message to Ghanaians in a funny way that if you are not an active ready, you will find it difficult to comprehend it.
Send us your articles for publication via whatsapp +233545900000