There is uneasy calm at the Kwabre town of Ntonso in the Ashanti Region after some youth groups clashed on Sunday dawn.
Patrons of a popular drinking spot on the outskirts of the town are said to have ransacked shops and homes in that community.
Angered by the incident, some youth of the town attacked shops and establishments owned by persons from the Zongos, suspecting they could be behind the attacks.
It took swift police intervention as warning shots were fired to disperse irate youth who looked set to carry reprisals.
Angry youth smashed windscreens and mirrors of vehicles plying the Kumasi-Mampong road, bringing traffic on that stretch to a halt.
Personnel from the Regional Police headquarters joined their counterparts at the Tafo-Pankrono Division to provide lifeline security to avert further clashes.
The police team, led by Ashanti Regional Operational Commander, Chief Superintendent George Ankomah had in no time, brought the situation under control as one person was arrested to assist police investigations.
Residents say this is not the first time patrons of the popular spot, No Size have attacked shops and homes in that community.
Unconfirmed reports say some residents have been injured in the Monday dawn incident.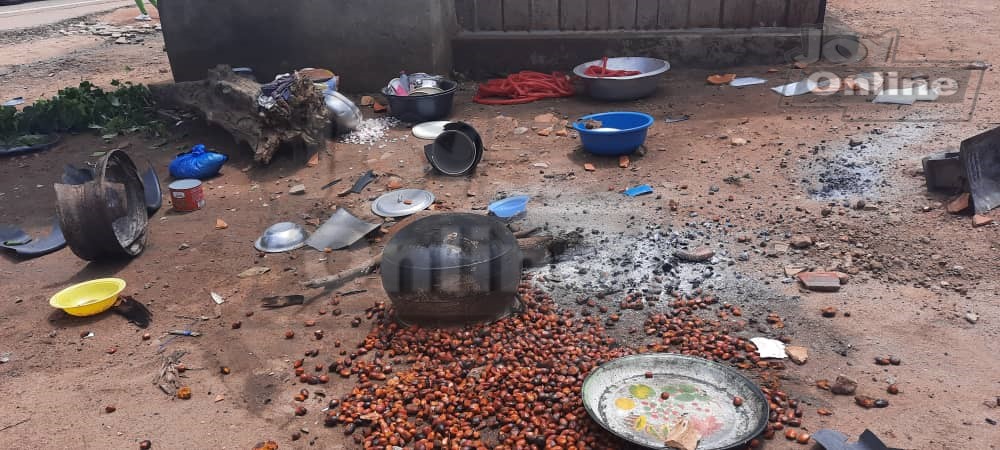 Municipal Chief Executive for Kwabre East, Nana Osei Bonsu who has been on the ground to assess the situation says the rampaging youth vandalized anything on sight.
"They started vandalizing whatever they saw; hitting some kiosks and whatever they see. They attacked some people from their homes and a lot of things."
He announced the closure of the bar after 10 p.m as authorities seek solutions to the security concern of the people.
Nana Osei Bonsu is happy to calm has been restored.
"Now everything is under control but we have closed down the bar that has been operating outside the normal hours. We instructions. According to our by-laws, he should not operate after 10 p.m," he said.
Meanwhile, assemblyman for Ntonso Zongo, Abdul Latif Musah wants perpetrators in the ongoing disturbances prosecuted.
This according to him, will serve as a deterrent to others.
Send us your articles for publication via whatsapp +233545900000