General News
You need to fix the country – Kennedy Agyapong joins the ongoing trend and this is what he has to say
Honorable Kennedy Agyapong has joined the ongoing fix the country debate and protest on the media. His earlier statement on this ongoing issue was not a surprise to many Ghanaians but his recent comment a few hours ago is what has gained a lot of attention from Ghanaians. Kennedy Agyapong earlier revealed that the youth and all civilians must also ensure that their attitudes are in line with the ethics of the country.
However, speaking today, Kennedy Agyapong boldly revealed that the country whiles experiencing this today or in this present times proves that the youth are not blind and dumb. He revealed that those days when the youth were exploited by politicians is no more and this is proof that things are turning around. Kennedy Agyapong in responding to this today send direct tracks to his colleagues in power.
Kennedy Agyapong revealed that the blame is given to Nana Addo but some members of parliament and ministers in the country are key players in the downfall of the economy at all times. He sounded so angry about the fact that though he is an Npp member he knows that some people do not have the mindset he has. And this is because the kind of effort some MPs try to put in their work is very different from what is seen in other members of parliament and their efforts.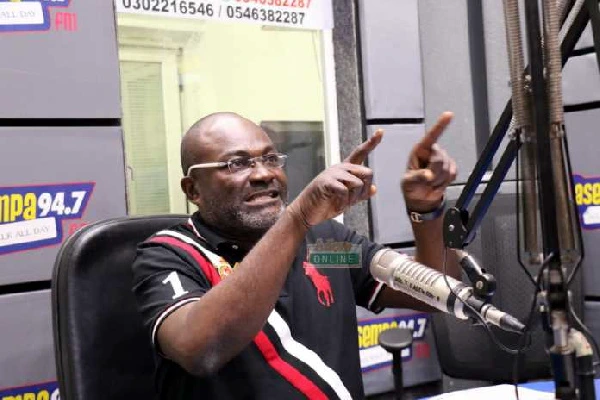 Kennedy Agyapong stated: As a Ghanaian, you need to fix the country as well in every possible way you can because the president is not the cause of many of our problems but ourselves. Kennedy Agyapong revealed that as we call out Nana Addo, we shouldn't forget to send direct attacks at our MPs and ministers as well because they're key players in the growth of the economy.
Kennedy Agyapong revealed that a change begins with you and if every individual helps in every possible way they can, change won't be a problem.
Send us your articles for publication via whatsapp +233545900000